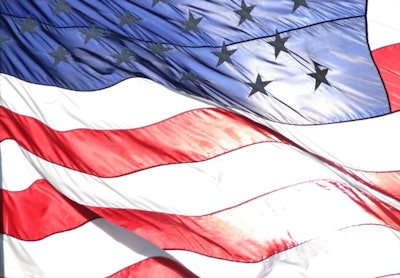 Police and fire responders who served victims of the 9/11 terrorist attacks will not be attending the city's 10-year ceremony at Ground Zero, New York City Mayor Michael Bloomberg's office has announced.
Earlier this week, the city announced that due to security and space issues, there would be no room for the first responders. Instead, they'll be invited to a private ceremony on a different date.
Retired NYPD officer Anthony Flammia told FOX News, "I'm absolutely disgusted." He said the exclusion was "a total disrespect to the responders ... it's very easy for them to make the space for us."
When contacted by POLICE Magazine on Monday, a Bloomberg spokeswoman defended the decision, saying she would not agree that first responders have been excluded.
"This particular ceremony has always been for [9/11] family members who lost loved ones," Amanda Konstam tells POLICE Magazine. "This is in no way a slight to first responders."
Konstam said first responders have not attended this ceremony in any of the first nine years since the terrorist attacks. "There are other ways we accommodate first responders," she added.
Konstam said the city would install over-flow monitors at Zuccotti Park and Times Square so first responders could watch the ceremony remotely. Also, first responders will open the ceremony by bringing in the World Trade Center flag for the national anthem, ringing the ceremonial bell that marks six moments of silence, and closing the ceremony with taps.
Source: Fox News