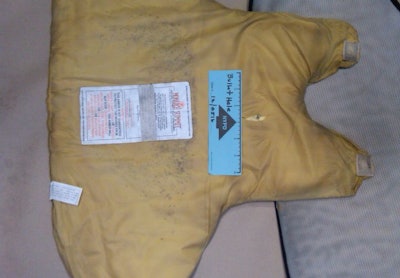 A New York Police Department officer survived a point-blank gunshot to the chest early Thursday that was stopped by his ballistic vest during a foot pursuit in a Manhattan housing project.
Officer Brian Groves was shot at about 3:30 a.m. while chasing a suspect down the stairwell inside the Seward Park Housing Facility in the 60 block of Essex Street.
"Officer Groves was the ninth New York City Police officer to be shot in the line of duty so far this year," Police Commissioner Ray Kelly said in a statement. "Officer Groves is lucky to be alive. He was shot from about eight feet away. He almost certainly would have been killed had it not been for his bullet-resistant vest."
The incident began when Officer Groves opened the door to the stairwell on the 22nd floor of the housing project. He saw a man with a silver revolver and yelled "gun," so his partner, who was at the opposite stairwell, could hear.
The gunman ran down four flights of stairs and between the 19th and 18th floors turned and fired at least one time, striking Officer Groves in the chest near his heart. Officer Groves returned four rounds.
Groves continued chasing the shooter down four flights of stairs, squeezing off four shots, before collapsing with a severe chest injury, according to Commissioner Kelly. The gunman is still at large.
Officer Groves, 31, has served the agency since 2005. He was assigned to the housing bureau. At the time of the shooting, he was wearing a Level 3A Second Chance Monarch Summit vest.
"By the grace of God and Kevlar, Officer Groves is expected to return home to his wife Nicole and their two young daughters," Kelly said.
By Paul Clinton