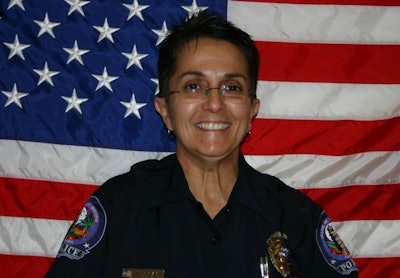 Key Biscayne (Fla.) Police officer Nelia Real told reporters she didn't think she would survive being shot in the neck during her first public interview about the shooting.
"When you get shot in the neck that's the first thing that your reaction is, okay, I'm going to die today," Real said, reports NBC News.
Real was shot by 23-year-old David Edwin Bradley after she pulled over to what she thought was a fatal crash on the Turnpike while off-duty and driving home. She pulled over near the Hollywood Boulevard exit on May 10.
Bradley shot Real, a 16-year Key Biscayne PD veteran, after a crime spree that included two carjackings and the armed robbery of a barbershop. He committed suicide after shooting Real and a federal agent.
Related:
Fla. Officer Making 'Miraculous Recovery'
Critically Injured Fla. Cop Fights for Her Life
Fla. Officers Injured In Turnpike Shootout