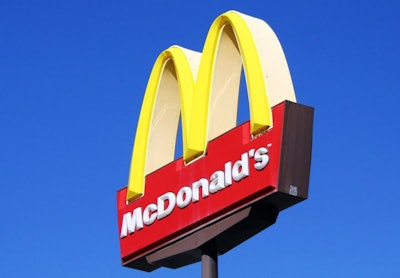 A Florida man was arrested after he told employees of a fast food restaurant he was a law enforcement officer and shouldn't have to pay.
Joseph E. Pineda, 33, was released Sunday, after paying a $10,500 bond.
Pineda had entered the drive-through window of a St. Petersburg McDonald's at 1:43 p.m. Friday to place his order. When told the cost of the order, Pineda said he was an officer and wanted the food at no charge because he had forgotten his wallet.
Pineda told the manager the same story at the window and flashed a badge and gun, reports TBN Weekly.
An employee called the Pinellas County (Fla.) Sheriff's Office and responding deputies took Pineda into custody at gun point.
Related: