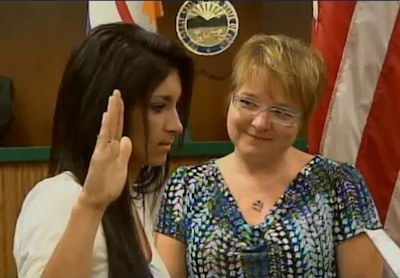 The Struthers (Ohio) Police Department welcomed its first female officer, when Emma Brenoel, 22, was sworn in during a ceremony earlier this month.
Brenoel, a Youngstown state criminal justice major, becomes the first full-time female officer in the 110-year history of the force, reports Vindy.com.
The department is authorized to have 15 sworn officers for the town of approximately 12,000 residents. The agency is currently looking to hire a captain.
Watch an interview with Brenoel at WYTV.
Related: