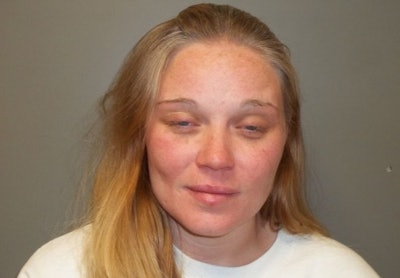 Jamie Jeanette Craft, 29, tried to drive a child's battery-powered truck, after slamming her 2001 Pontiac Grand Am into a mobile home in Jonesboro, Ark., reports KAIT.
By the time Jonesboro Police officers caught up with Craft, she could barely stand. Two officers were needed to perform a breath test, including one to prop her up.
Craft, who registered a .217 blood-alcohol level (nearly three times the legal limit), was arrested and charged with public intoxication, refusal to submit, disorderly conduct, leaving the scene of an accident with property damage and driving while license cancelled, suspended or revoked.
After crashing into the mobile home, she attempted to drive off with a Power Wheels truck on the property. She was dressed in a white sweatshirt with no pants or shoes.