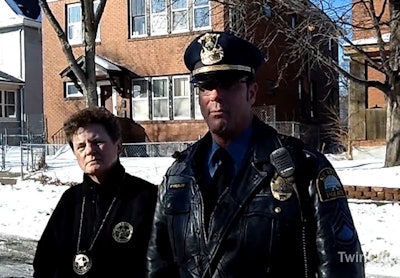 St. Paul (Minn.) Police officers shot and killed a suspect Tuesday who had fatally stabbed a police dog during a raid.
The U.S. Marshals Service's North Star Fugitive Task Force, which including St. Paul police officers, deputy marshals and Ramsey County sheriff's deputies, conducted the raid at about 1:50 p.m., reports the Pioneer Press.
Officers found the suspect in the basement of a home in the 700 block of Aurora Avenue. The suspect grabbed Kody, a 9-year-old German shepherd, and stabbed the dog multiple times.
Officers then shot the man, who died at the scene.