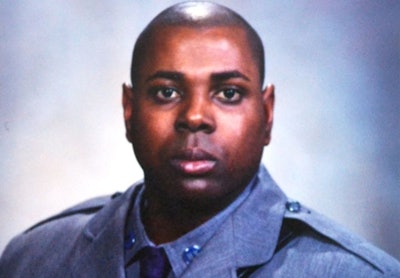 New York State Police Trooper Winston Martindale, Jr., has died of complications caused by an injury he sustained two years ago while responding to a crash of two small airplanes, the agency announced.
Trooper Martindale, who was assigned to Troop F in New Hampton, died Wednesday following surgery. He had fallen on a piece of equipment on May 9, 2011 at the crash site in Waywanda, a rural town nestled near the Pennsylvania border.
Following his injury, Martindale struggled with heavy wreckage to assist victims of the crash and remained at the scene for six hours. The 40-year-old trooper suffered through several medical procedures.
Trooper Martindale was a seven-year veteran of the state police and a U.S. Army reservist. He leaves behind a wife, 19-year-old son, and 16-year-old daughter.