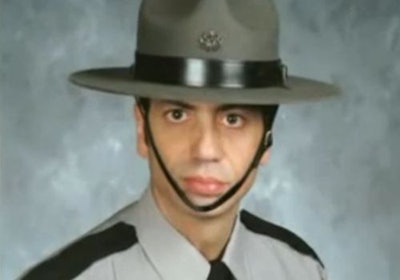 A veteran Pennsylvania State Police commander died in a crash, after he lost control of his cruiser an struck an oncoming SUV.
Sgt. John LaRose, a 22-year trooper, was on his way home from the state police barracks in Cameron County on July 1. He was traveling Route 120 near Emporium, when his vehicle lost traction on a wet roadway on a left-turning curve. LaRose's cruiser spun counterclockwise and struck an SUV traveling west. There were no other injuries, reports WNEP.
LaRose, 50, leaves behind a wife and four children. He commanded the Cameron County station and was a member of the agency's aviation unit before it was shut down.