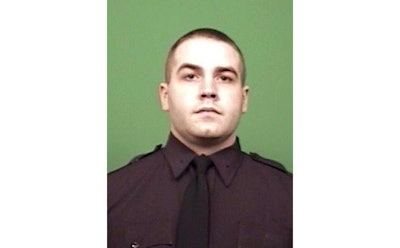 A rookie police officer died Sunday morning when an NYPD van bound for the United Nations slammed into a barrier in the Bronx, ejecting him onto the pavement, police said.
Michael Williams, 25, who had only joined the force in January, died in the 5:03 a.m. crash, NYPD Chief of Department Philip Banks told the New York Daily News.
Eight other officers in the van were injured. Banks said police were examining whether heavy early morning showers were to blame for the tragic crash but would not elaborate on a possible cause, citing the ongoing investigation.