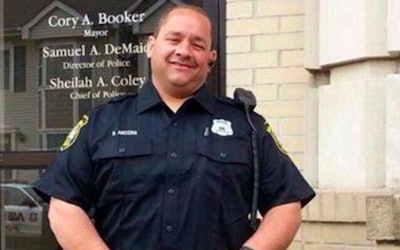 The Newark Police Department is mourning the death of a veteran officer whose heart stopped while on duty today.
Officer Reinaldo Arocha Jr., 47, went into cardiac arrest at around 7:15 a.m. while working his usual post in the Fourth Precinct, the department announced. He had spent his entire 23-year career as an officer in Newark, NJ.com reports.
He was rushed to Rutgers/University Hospital, where he was pronounced dead.
In a statement, Police Director Eugene Venable called Arocha's sudden death "deeply disheartening."
"I join with police officers throughout the city to mourn the loss of our brother in blue. My thoughts and prayers are with the Arocha family including his wife and children. I urge us all to take pause as we remember our fallen brother," he said.