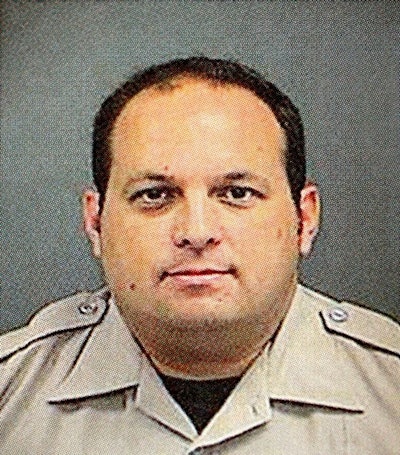 Officials say that when the Charleston County (S.C.) Sheriff's Office knocked on his door Monday in West Ashley, Michael Donovan Oswald had a military-style rifle in his hands, and he used it to pepper the deputies with bullets. For one lawman's protective vest, the high-velocity rounds were too powerful to handle.
Several bullets from the weapon similar to an AK-47 killed Deputy Joseph Matuskovic, 43, after they punctured his armor, Sheriff Al Cannon told the Charleston Post and Courier Wednesday.
Deputy Michael Ackerman, 43, was wounded by the rifle fire Monday, and an off-duty deputy also was hurt, Cannon said. Ackerman was expected to recover from a knee wound and has been using a walker to get around..
Oswald, 38, died after the authorities fired back through his closed door, hitting him twice.
Related:
Video: 1 Deputy Killed, 1 in Critical Condition in S.C. Standoff