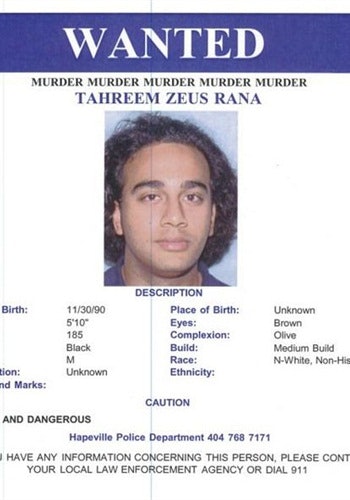 Hapeville, Ga., police have arrested an Atlanta police officer wanted in the murder of 26-year-old Vernicia Woodard.
A Hapeville city worker found Woodard's body on fire along Elm Street on Aug. 22, WSB-TV reports.
"He took her to a secluded area to do the crime and then, after killing her, used some kind of fuel to light her body on fire," said Hapeville police Detective Stephen Cushing.
Officers arrested Tahreem Zeus Rana around 8:30 a.m. Thursday at Hartsfield-Jackson International Airport. They say he was headed to Monterey, Mexico, which may have been a stop on the way to India. Rana was on the no-fly list.
Hapeville police booked Rana into the Fulton County jail Thursday on charges of murder, arson, kidnapping and tampering with evidence in the killing of 26-year-old Woodard. He is accused of shooting her multiple times last Friday.