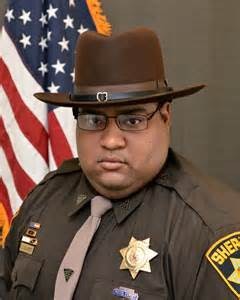 A Charles County, Md., officer performed one last good deed just before dying in a car crash on his way home early Monday.
Patrolman First Class Jamel Clagett, 30 -- "known for his kindness" -- had just finished an overnight shift when he stopped off to deliver breakfast to the dispatchers, whom he considered family, reports NBC Washington.
Then he headed for his home in Dalhgren, Virginia. Clagett was driving in his police cruiser when he veered off Route 218 in King George, Virginia early Monday. The cruiser crashed into a tree.
Authorities said Clagett died instantly.