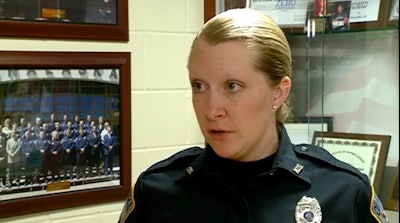 Late Monday night Ben Miller and Crystal Miller's home in Onalaska, Wis., caught on fire because of electrical reasons. Since the fire started in the attic there weren't any smoke detectors nearby, so no alarms went off. Instead it was the pounding of Onalaska Police Officers Lisa Gerbig and Nikki Miller's fists that were able to wake the family of five inside.
"Officer Nikki Miller, and I were riding together and it seemed like it was really foggy out," Gerbig said.
It wasn't fog, though.
"I looked to my left and I saw black smoke rolling out of a home," Gerbig said.
"I immediately alerted dispatch and we exited our vehicle and began pounding and knocking on every door we could get to," Gerbig said.
In addition to the family, three dogs were saved, and the family's three cats were found alive and well the next day. With a collapsed roof and significant water damage the house is a total loss, Channel 3000 reports.