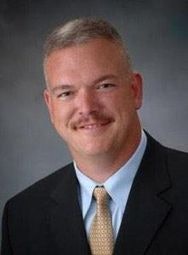 A former police officer shot his ex-wife, her friend, a local sheriff and a deputy on Sunday before he died, Georgia Bureau of Investigation agents said.
Investigators told WSB TV's Rachel Stockman that the shooter was a former officer from the Gainesville (Ga.) Police Department. The Sheriff's Office was called to the man's home because of a domestic dispute shortly before 7:30 p.m. Sunday.
"Upon their arrival, they found a female who was deceased in the garage. They made entry to see if any other victims were inside. Upon entry, it appears they were ambushed," GBI Deputy Director of Investigations Rusty Andrews said.
Habersham County manager Phil Sutton told WSB TV that the gunman shot Habersham County Sheriff Joey Terrell and Deputy Bill Zigan. Sheriff Terrell was released Sunday night. Zigan was shot multiple times and remains hospitalized.
Police said the shooter and another man found outside the home died, in addition to the shooter's ex-wife.