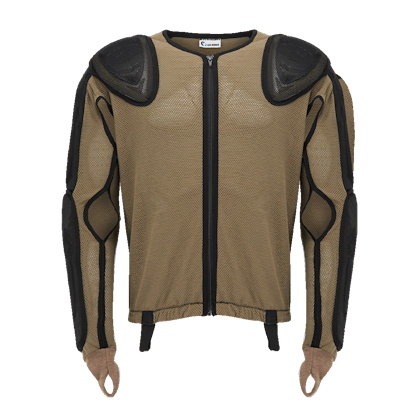 The Trauma Reduction and Unrivalled Shock Technology (TRUST) Vest represents an evolution of the D3O offering. Combining new materials and technologies, this protective undergarment features a lightweight, low-profile base layer of blunt trauma protection.
Developed to pass the HOSDB Blunt Trauma Protector standard, the TRUST Vest combines flexibility with enhanced protection powered by D3O. D3O patented technology provides both enhanced protection and a versatile, flexible material for a host of shock absorption and impact protection applications.
D3O recognized a market need for a protective garment aimed at minimizing the risk of injury to the limbs and torso from low velocity blunt trauma impacts, such as those caused by hand thrown missiles and hand wielded weapons.
The lightweight and breathable TRUST Vest is powered by D3O technologies and perfectly balances a low profile system that still provides the user with confidence that they are wearing the ultimate in impact protection. It features a flame-resistant fabric in addition to arm pads and collarbone pads containing D30 proprietary materials.
For more information visit www.d30.com.