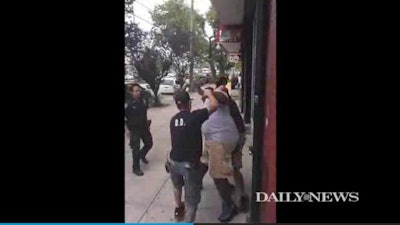 Almost one year to the day after he died at the hands of New York City police officers -- an episode that fueled months of racially underscored anti-police protests across the nation -- the family of Eric Garner accepted a pretrial settlement from the city Monday.
Garner's estate, which filed a claim against the city in October 2014 for damages related to his death, will be paid $5.9 million, CNN reports.
"Following a judicious review of the claim and facts of this case, my office was able to reach a settlement with the estate of Eric Garner that is in the best interests of all parties," said New York City Comptroller Scott Stringer, whose office is charged with settling claims against the city.
"We are all familiar with the events that led to the death of Eric Garner and the extraordinary impact his passing has had on our City and our nation," said Stringer. "It forced us to examine the state of race relations, and the relationship between our police force and the people they serve."
No officer was indicted in his death, and Stringer said that while the multi-million dollar settlement "acknowledges the tragic nature of Mr. Garner's death... the city has not admitted liability."