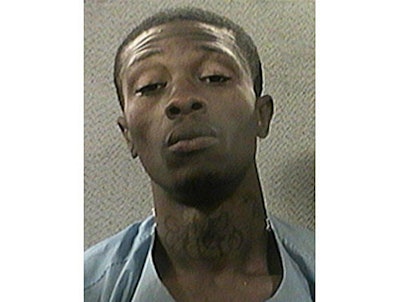 Travis Boys, the suspect accused of killing New Orleans police officer Daryle Holloway, pleaded not guilty Monday (July 6) to a charge of first-degree murder. Orleans Parish prosecutors plan to seek the death penalty in the June 20 shooting death of the 22-year NOPD veteran, reports the Times-Picayune.
Making his second appearance before Criminal District Court Judge Karen Herman since prosecutors filed the indictment on June 29, Boys was dressed in a dark blue bulletproof vest.
Police say Boys somehow smuggled a pistol into the back of Holloway's police vehicle, and, after getting his cuffed hands in front of him, shot the officer in his right side by aiming the firearm through an access window in the cage that separates the driver from the back seat.
Boys was able to escape and remained at large until a policeman spotted him getting onto a public bus the following morning.