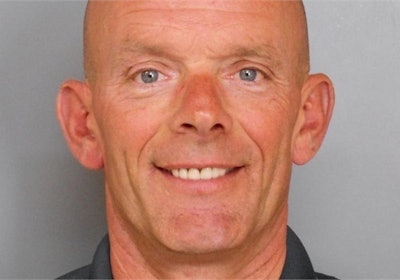 The northern Illinois police officer found dead last month was shot with his own weapon, and detectives say the evidence shows signs of a struggle at the scene.
After vetting the information and concluding it wouldn't harm the investigation, authorities confirmed for the first time that Fox Lake police Lt. Charles Joseph Gliniewicz was shot with his own weapon. He was struck by two rounds, one that hit his ballistic vest with the force of a "sledgehammer" and another that pierced his upper chest, said Lake County Major Crimes Task Force Commander George Filenko.
But gunshot residue found on both his hands was inconclusive as to whether the officer fired any shots himself, according to results that came back from the Illinois State Police crime lab in the last week or two.
"The weapon could have been fired by Lt. Gliniewicz or he could have been in a close proximity of the weapon being fired," Filenko told CBS News. He refused to provide any details on what the signs of the struggle were.
Gliniewicz was found Sept. 1 after he radioed that he was pursuing three suspicious men in a remote area of the village south of the Wisconsin-Illinois state line.