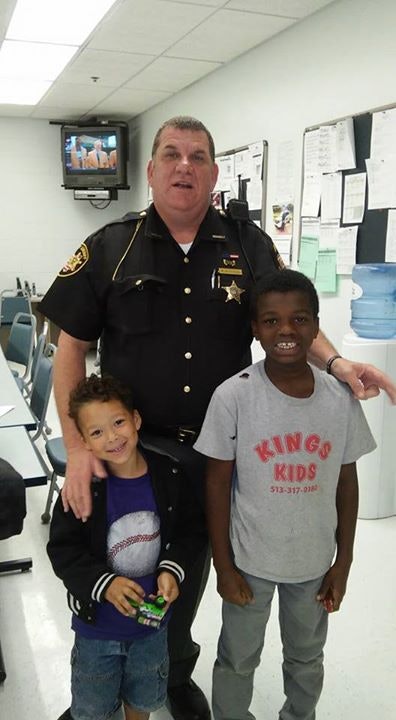 A sheriff is applauding one of his deputies for going above and beyond the call of duty for a homeless family, reports WSB-TV.
According to a Facebook post by the Butler County Sheriff's Office in Ohio, a woman brought her two sons to the sheriff's office to look for help finding housing. She had been evicted from her home and was waiting to hear back about housing. In the meantime, she had nowhere to go.
Deputy Brian Bussell is a 25-year veteran of the office. When he heard the woman's story, he didn't hesitate to step up. Deputy Bussell booked a 10-night stay for the family at a nearby hotel out of his own pocket. Then he also took them to Walmart and let them pick out clothes and shoes, which he also paid for.
"This is a true act of kindness," said Sheriff Richard K. Jones.