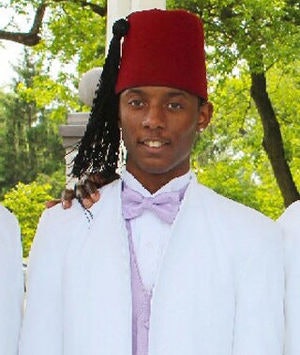 An autopsy on Mansur Ball-Bey, whose death from police gunfire in St. Louis this week stirred protests, showed that he died from a single wound in the back, police officials said.
Chief Sam Dotson said the wound's location neither proves nor disproves the contention of officers at the scene that Ball-Bey refused to drop a gun and pointed it at them before being shot Wednesday.
An investigation of the particulars continues, Dotson said.
"Just because he was shot in the back doesn't mean he was running away," Dotson said. "It could be, and I'm not saying that it doesn't mean that. I just don't know yet.
David Klinger, a University of Missouri-St. Louis criminologist who has studied hundreds of officer-involved shootings, said, "The issue isn't where the round hits, it's what the perceived threat was at the time the officer fired."
He added, "If it was reasonable for these officers to believe he was a threat, then shots in the back mean nothing. If it's unreasonable, then he shouldn't have been shot, but we don't know without knowing all the information."
Klinger told the St. Louis Post-Dispatch that the Supreme Court has ruled it constitutional for police to shoot someone in the back if they believe that person could be a threat.
"If he takes off running after pointing a gun at them, then that is someone a reasonable officer could believe will be a continuing threat," he said.