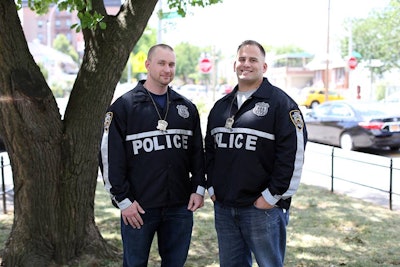 On Tuesday, July 21, two NYPD police officers who were on their way to work saved a despondent woman who attempted to commit suicide by jumping off an overpass in Suffolk County.
The two officers were both traveling together on the Long Island Express on their way to work at the 115 Precinct in Queens when they were alerted to the actions of the woman.
As their vehicle approached Patchogue Holbrook Road, the officers both noticed a young woman climbing onto the railing of the overpass. The officers quickly stopped, identified themselves, and engaged her in conversation. As one officer continued speaking with her, another stopped a passing vehicle and told the occupants to call 911.
Both officers were able to physically move the woman to safety until Suffolk County Police arrived and were able to bring her to the hospital.