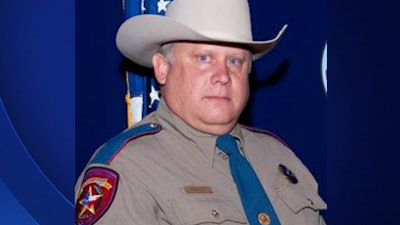 A veteran Texas Highway Patrol officer has been killed in a one-vehicle crash, reports CBSDFW.
Sgt. William "Karl" Keesee died October 29 in Mills County. Officials say Keesee was driving southbound on U.S. Highway 84, near Goldthwaite, when his patrol vehicle left the roadway, crashed through a guardrail, and landed in a creek bed.
The crash apparently happened around 11:30 p.m. and was discovered after a driver noticed debris on the road and contacted authorities. The cause of the crash remains under investigation.
Keesee, 49, is survived by his wife and two children.