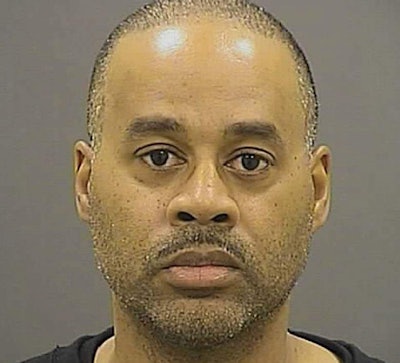 Baltimore Police Officer Caesar Goodson Jr., the driver of the van in which Freddie Gray reportedly suffered a fatal spinal cord injury, will proceed to trial Thursday before a judge, rather than a jury.
Goodson is the second officer in a row to elect a bench trial in the case. Officer Edward Nero was acquitted of all charges by Circuit Judge Barry G. Williams last month.
Legal experts said Goodson's decision, which came during a pre-trial motions hearing in a downtown courthouse on Monday, may have been made easier by Nero's acquittal, but also noted the two officers' cases are distinct and that a bench trial comes with its own risks.
"On the one hand, Officer Goodson is putting all of his eggs in one basket in having Judge Williams making the decision," said Warren Alperstein, a Baltimore defense attorney who is not involved in the case. "On the other hand, Judge Williams certainly has demonstrated in Nero's trial that he is able to hear the evidence, apply the law and ultimately make a decision that may not be popular."
Goodson, 46, faces the most serious charges of the six Baltimore police officers charged in Gray's arrest and death. That includes what's known as depraved-heart murder — a second-degree felony charge that carries a maximum sentence of 30 years in prison. He also faces three counts of manslaughter and charges of second-degree assault, misconduct in office and reckless endangerment, the Baltimore Sun reports.
Gray, 25, died in April 2015, a week after being placed in the van with handcuffs and shackles but reportedly no seat belt. His death sparked widespread protests, and his funeral was followed by rioting, looting and arson.