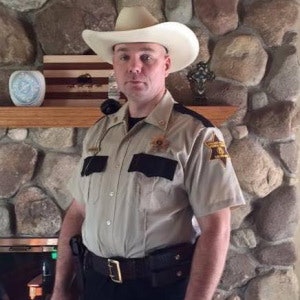 A Branch County (MI) Sheriff's deputy who was bucked off his horse during a Memorial Day parade has died.
The Branch County Sheriff's Office reported that Deputy Michael Winter died from his injuries Tuesday afternoon. He was 39.
Winter was on parade detail in Quincy when his horse was spooked by a noise. He was thrown off the horse and hit his head, Fox 17 reports.