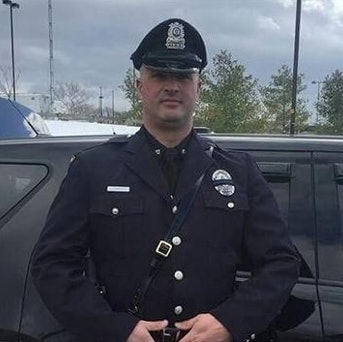 There was a showing of officers from Massachusetts, New Hampshire, Rhode Island, and as far away as New York City, as hundreds of police officers in full dress uniform streamed into the church Thursday to attend the wake of Auburn, MA, police Officer Ronald Tarentino Jr., who was fatally shot during a traffic stop.
A funeral Mass is planned for Friday morning at St. Joseph, followed by burial at Greenville Baptist Church Cemetery in Tarentino's hometown of Leicester.
The 42-year-old was shot in the back by Jorge Zambrano during a traffic stop early on May 22, authorities said. Zambrano was later killed after he fired at police from a bedroom closet inside a duplex apartment, injuring a state trooper, state officials said.
Tarentino was the son of a longtime Medford police officer and an avid outdoorsman. He's survived by his wife and three sons.