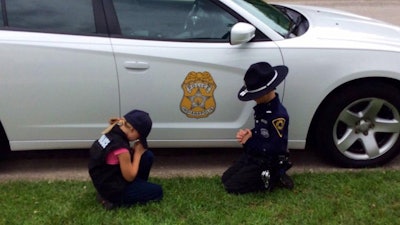 A photo shared by the Indianapolis Metropolitan Police Department on Facebook Sunday is touching hearts across the country, as it shows children praying for the safe return of their police officer father.
The kids in the photo are dressed in police gear and are kneeling in front of a police car. Their hands are clasped and their heads are bowed, WSOC TV reports.
The photo has a simple caption: "Praying their father and all police officers return home safely.