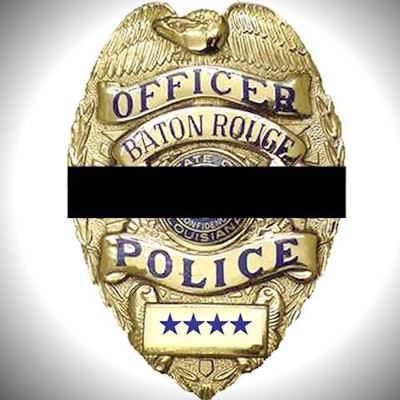 The man who fatally shot three law enforcement officers in Baton Rouge, LA, and wounded three others on Sunday morning "was targeting officers," state police officials said Monday.
"Our preliminary investigation shows that he definitely ambushed those officers," Lt. J.B. Slaton, a public affairs commander for the Louisiana State Police, said in a phone interview Monday morning. "We are still trying to find out what his motive was, and that's going to be part of our investigation. But we believe he was targeting those officers."
The superintendent of the Louisiana State Police, Col. Michael D. Edmonson, said Monday that investigators were interviewing people and sifting through visual evidence to track the activities of the gunman, Gavin Long, before he shot the officers, and to find out what brought Mr. Long to the city and why he stayed, adding that it was "critical and important" to get it right, reports the New York Times.
"There was no doubt in my mind" that Mr. Long had intended to kill the officers, Colonel Edmonson said on CNN. Lieutenant Slaton said Mr. Long had been positively identified with the use of fingerprint records.
As investigators worked, details about Mr. Long, 29, of Kansas City, Mo., began to emerge. Like the gunman who killed five police officers more than a week ago in Dallas, Mr. Long had served abroad in the military.
Military records show that Mr. Long was in the Marines from 2005 to 2010, including a six-month deployment in Iraq. He was a sergeant and a data network specialist who earned several awards, including one for good conduct. He was also assigned to Okinawa, Japan, and several locations in Southern California.
On a social media site registered under the name Gavin Long, a young African-American man who refers to himself as "Cosmo" posted videos and podcasts and shared biographical and personal information that aligned with the information that the authorities had released, so far, about the gunman.
In one YouTube video, titled "Protesting, Oppression and How to Deal with Bullies," the man discusses the killings of African-American men at the hands of police officers, including the July 5 death in Baton Rouge of Alton B. Sterling, and he advocates a bloody response instead of the protests that the deaths sparked.