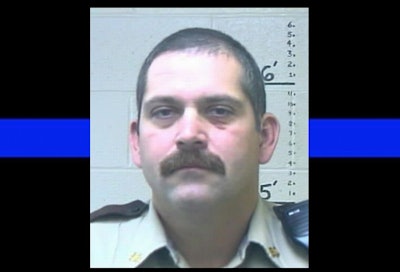 The St. Francois County (MO) Sheriff's Department suffered the loss of one of its longtime deputies Monday morning. Deputy Paul "Clubber" Clark, 55, died unexpectedly while at home with his family, reports the Daily Journal.
Sheriff Dan Bullock said it is a tremendous loss for the department.
"Most recently he has been doing civil service, but over the years he has been a road officer and has done a little bit of everything ... all the different positions throughout the years," said Bullock. "He had back surgery on Thursday last week and he was on leave for it. He was actually home (Monday morning) and was sitting in his recliner when it happened."
Bullock said the ambulance crew worked for an hour trying to revive him and rushed him to the emergency room but he didn't make it.
Recently it was discovered Clark had a broken back as a result of injuries he received when a suspect attempted to run him over with a stolen pick-up truck while attempting to flee the scene of a traffic stop in Desloge on Oct. 27, 2015.
Clark is survived by his wife, two children, and grandchildren.