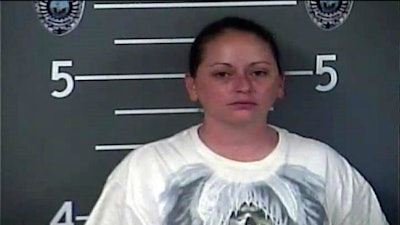 The Elkhorn City (KY) Police Chief has been suspended without pay following an alleged drunk driving accident, reports WSAZ.
Crystal Davis, 32, was arrested Sunday after she was involved in a single-vehicle crash that happened just after 9 p.m. on Highway 197 at Shelby Gap.
Davis has been the Elkhorn City Police Chief for about six months, and has been a police officer for nearly 14 years.
Troopers say they noticed she smelled strongly of alcoholic beverages, according to an arrest citation.
Davis entered a not guilty plea in Pike County District Court Monday morning. A pre-trial conference was set for November 3rd, court records indicate.