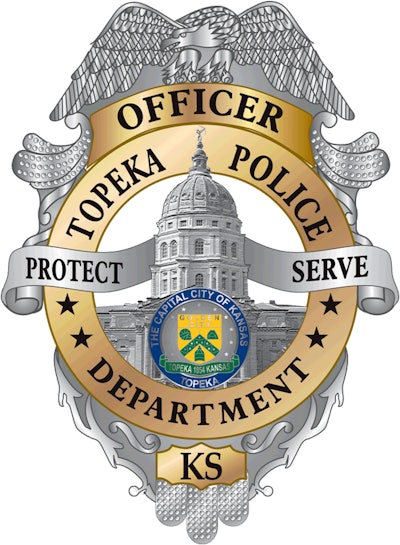 Topeka, KS, police have identified one suspect in an armed robbery situation that ended in a shootout with officers Saturday night, reports KSNT.
A Topeka police detective is in fair condition after being shot in the leg during the exchange of gunfire around 7:40 p.m. The officer is "expected to make a recovery," Lt. Colleen Stuart said.
On Monday, the department confirmed Det. Brian Hill was the one shot Saturday while he and another officer were trying to capture the suspect. The 25-year-veteran underwent surgery and is expected to make a full recovery.
28-year-old Jermaine T. Patton has been booked into Shawnee County for aggravated robbery, possession of marijuana, and felony interference with law enforcement officers. The other suspect has not been identified yet and is being treated at a local hospital with life-threatening injuries.
The shootout happened after police spotted the suspects of a gas station robbery, which happened at 6:30 p.m., in the Oakland neighborhood. When police spotted the suspect car, they said two men ran from the car. Patton was then arrested. The other suspect got away, but was located a short time later.
"As officers attempted to take the (second) suspect into custody gunfire was exchanged between the suspect and the officers," Topeka police said.