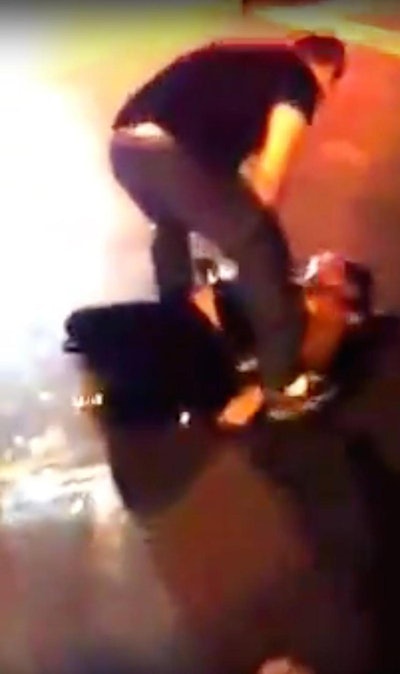 A jury has convicted a man of beating and severely injuring an off-duty NYPD sergeant in Queens, officials said Thursday.
Hayden Holder, 32, is facing 25 years in prison for the assault on Sgt. Mohamed Deen — even though the suspect claimed the cop started the November 17, 2013, fight.
Holder, an auto mechanic, decked Deen with one punch outside a gyro joint on Liberty Ave. in Ozone Park, Queens. Then Holder pounced on the cop, hitting him 11 more times, officials said.
"(Holder) punched, kicked and banged the victim's head against the cement pavement — even after he'd lost consciousness," Queens District Attorney Richard Brown said in a statement Thursday.
Deen, 42, suffered bleeding on the brain and needed surgery to repair broken bones in his face. Doctors put him in a medically induced coma for several days.
He suffered headaches and double vision for months after the beating, officials said. It was four months before he was able to return to work at the 32nd Precinct in Washington Heights. He retired from the NYPD about a year after the attack, the New York Daily News reports.