VIDEO: CA Deputy Dies After Accidental Shooting
A Fresno County (CA) Sheriff's deputy died Monday afternoon after he was accidentally shot, the sheriff's office said.
Authorities said a gun accidentally went off at a business park near Clinton and Winery Avenues around 3:45 p.m., wounding the deputy. The typically quiet business park turned solemn as deputies swarmed the scene, trying to piece together a shooting that killed one of their own.
While detectives tried to figure out what happened at the business park, a massive showing of officers turned up at CRMC. Cruisers lined the street and more than a dozen deputies stood outside, KFSN TV reports.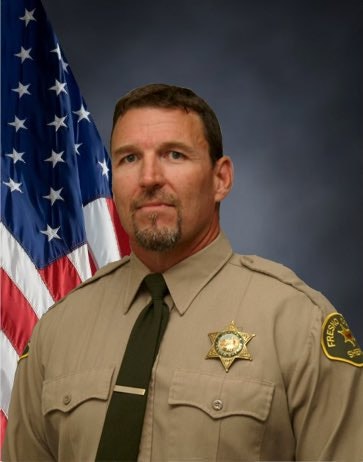 According to the Fresno County Sheriff's Office, the deputy who was killed in an accidental shooting on Monday has been identified as Sgt. Rod Lucas, reports KFSN. He was a married father of four.
Lucas died Monday at the Special Investigations Unit. Fresno County SO said his co-worker's gun accidentally fired and shot him in the chest.