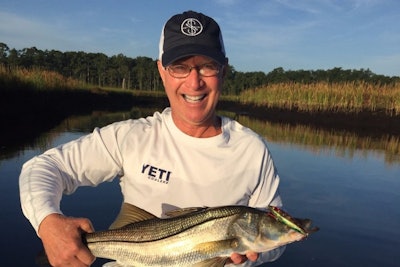 A Jacksonville Sheriff's Office police officer lost his leg after an injury that he suffered while responding to a call during Hurricane Matthew.
According to a GoFundMe page by the Fraternal Order of Police, Officer Dennis Godfrey suffered what was thought to be a minor cut to his leg.
Godfrey was on a lengthy fishing trip after the hurricane when his leg became infected with vibrio, a form of flesh-eating bacteria. The leg had to be amputated, and Godfrey likely would have died had he not sought prompt medical attention, ActionNewsJax reports.