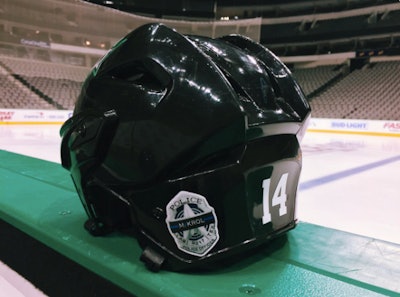 The National Hockey League Dallas Stars will honor the five police officers who lost their lives in a sniper attack on July 7 in downtown Dallas as part of their season opener tonight at 7:30 at the American Airlines Center.
Five police officers were killed and nine others wounded by a sniper at the end of a rally against police violence in downtown Dallas in July.
The team will wear the badges of the fallen officers on their helmets for the game against the Anaheim Ducks, with each Stars player having one of the five badges placed on his helmet, the Star-Telegram reports.