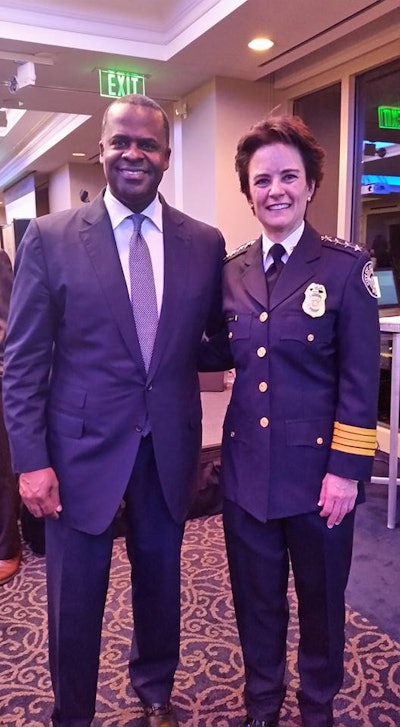 Erika Shields was sworn in as Atlanta's Chief of Police on Tuesday, making her the second woman to take the post in the department's history following Beverly Harvard's appointment in 1994, reports the Atlanta Journal-Constitution.
"I am truly humbled to be given the opportunity to lead the Atlanta Police Department," Shields said, adding that her way has been paved by leaders such as former Police Chief George Turner, Atlanta Mayor Kasim Reed, and Dave Wilkinson, president of the Atlanta Police Foundation.
"I am truly grateful to the faith that Mayor Reed is showing in me," said the 21-year veteran of the force.
Wilkinson said Shields has the skills to help Atlanta PD navigate serious challenges ahead, including officer recruitment, reducing recidivism among criminals, and helping head off problems with troubled youth before they see the back of a squad car.