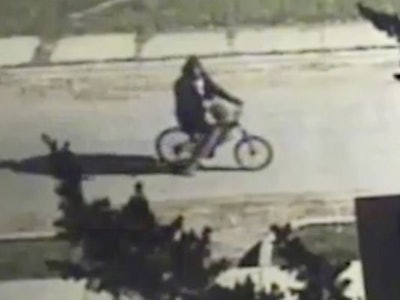 Detroit Police released several video clips Thursday of a new suspect wanted in connection with the fatal shooting of Wayne State University Police Sgt. Collin Rose last month.
In the videos released by police, an unidentified man can be seen riding a bike that has a small front wheel down a street, just prior to the shooting. Two additional videos also show the man running down the street after the killing. But according to a news release from the department, investigators say they think the suspect was riding a bike at the time of the shooting.
No further details were released about the potential suspect, the Detroit Free Press reports.
The new footage comes just a day after criminal charges were dropped Wednesday against DeAngelo L. Davis, a Detroit man who was accused of shooting Rose in the head at about 6:35 p.m. Nov. 22 at Lincoln and Brainard streets in Detroit's Woodbridge neighborhood, just west of Wayne State's Midtown campus. The 29-year-old officer died a day later.