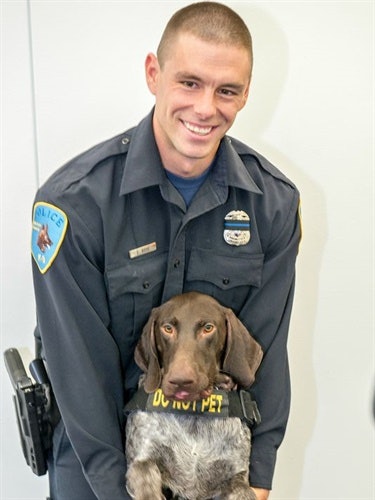 Prosecutors dropped murder charges Wednesday against a man in the killing of a Detroit campus police officer who was shot in the head while on duty.
Wayne County Prosecutor Kym Worthy said charges against DeAngelo Davis, 31, of Detroit, were dropped and he is no longer a suspect at this time. Davis was accused of shooting Wayne State University officer and West Michigan native Collin Rose on Nov. 22. Davis had been jailed without bond since his arrest that night. He faced charges of first-degree murder and murder of a police officer.
Davis became a suspect in Rose's shooting almost immediately. In a statement after he was charged, Worthy said Davis was riding a bicycle when Rose stopped him. Rose was shot shortly after requesting help from other officers.
NBC-affiliate WDIV-TV, citing sources close to the investigation, reports Davis was shown on video in a business at the time of the shooting.
The prosecutor would not take questions following the press conference. Officials also announced that the reward in the case has been increased to $15,000, WOOD TV reports.
Detroit Police Chief James Craig said at the time that Rose was investigating possible thefts of navigation systems from vehicles.