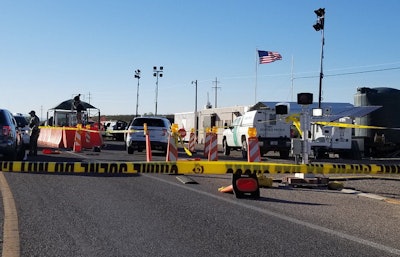 A man began firing at Border Patrol officers at an immigration checkpoint north of Tombstone, AZ, on Wednesday, according to U.S. Customs and Border Protection.
The man was driving north on State Route 80 and drove into the barriers of an immigration checkpoint at about 3:45 p.m., officials said. The man began firing a gun at officers, officials said, prompting them to return fire, reports the Arizona Republic.
The man was shot and given immediate medical attention, and then flown to a hospital for further treatment. His condition was not available. No officers were injured.