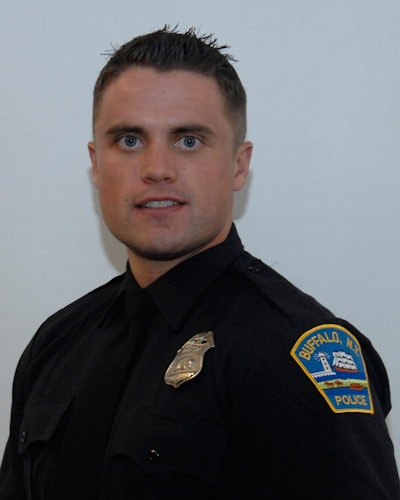 Doctors were able to reattach Officer Joseph Acquino's ear and were hoping that it would "take," an official with the Buffalo Police Benevolence Association told the Buffalo News on Monday, a day after Acquino was shot in an encounter in Black Rock, NY.
The suspected shooter was Jose Hernandez-Rossy, 26. He died when a second police officer shot him.
The gun used to shoot Acquino has not yet been recovered, police sources said, noting that the chase covered an eight-block area and that the search for the weapon continues.
Acquino was recovering in fair, stable condition at Erie County Medical Center Monday morning.