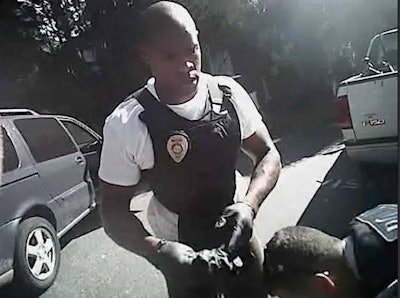 The Charlotte-Mecklenburg Police Department has determined that an officer followed proper procedures when he fatally shot Keith Lamont Scott last fall and will not be disciplined.
Officer Brentley Vinson was justified in killing Scott during a confrontation outside an apartment complex Sept. 20, says a letter the department sent to Scott's widow.
Following Scott's death, riots and street demonstrations roiled Charlotte, prompted dozens of arrests and pushed Gov. Pat McCrory to declare a state of emergency, the Charlotte Observer reports.