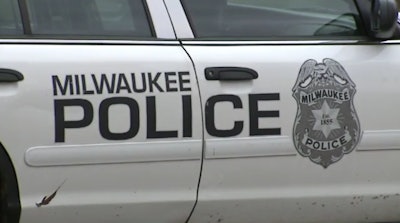 Milwaukee police are investigating an incident during which a gunshot was fired in the area of an occupied squad car and the bullet struck the squad, reports WITI.
The shooting occurred around 1:45 p.m. Friday near 37th and Burleigh. Police blocked parts of the roads trying to figure out who was shooting and why.
As two Milwaukee police officers sat in a parked squad, a bullet struck the windshield. They were just one block away from Milwaukee Police District Seven.
Neither officer was hit by the gunfire. However, one suffered minor injuries from glass shattered by the bullet. It's unclear whether they were the intended targets.
"Nobody is expecting a bullet to come crashing through the windshield of their car. So, like anybody experiencing something like that, the officers were very shaken and alarmed by this incident," said Assistant Chief James Harpole.