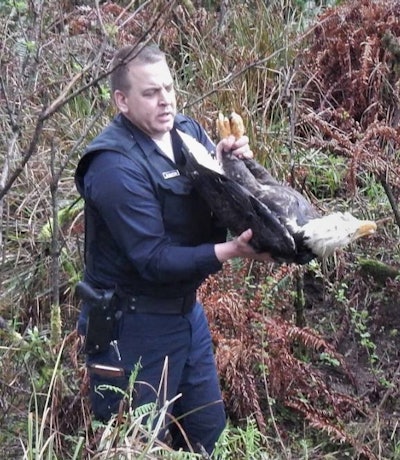 A pair of injured bald eagles in Gold Beach, OR, were recently rescued by an Oregon state trooper.
Senior Trooper Paul Rushton came to the birds' rescue in Gold Beach on March 9, the Oregon State Police shared in a new Facebook post. Authorities said the birds had been spotted injured in a ravine: when Rushton arrived, he placed them into animal carriers and had the experts at Grants Pass' Wildlife Images Rehabilitation and Education Center take a look.
It turned out one had a "small tear in its wing muscle," and may have become tangled up with the second eagle in a fall: eagles often hold each others' talons during fights or pair bonding.
The eagles are now said to be doing well, Oregon Live reports.