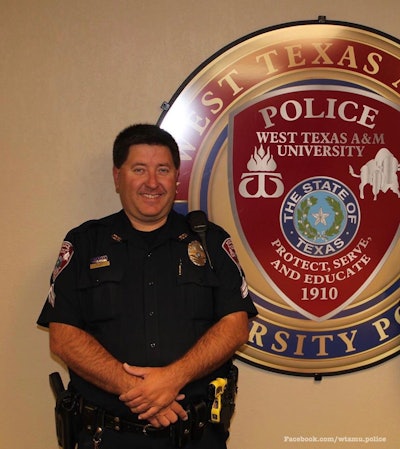 West Texas A&M University Police Department Cpl. Monty Dale Platt died Tuesday after being bitten by a feral cat two weeks ago while responding to a call on campus. He was 47, reports the Amarillo Globe-News.
Platt, who had served with his agency since 1996, suffered complications after a severe reaction to a medicine prescribed to prevent infections from the bite, according to a statement from the department posted on its Facebook page.
"We're feeling the loss very heavily," UPD Sgt. Jack Hildebrand said. "He was a mentor to all of the younger officers. There will be a gap in the department that we struggle to fill for some time."