VIDEO: Minneapolis Officer Shoots, Kills Woman while Responding to Her 911 Call
Late Saturday night a Minneapolis police officer shot and killed a woman while responding to her 911 call about a possible assault.
The deceased woman has been identified as Justine Damond, an Australian national. The officer's attorney says his name is Mohamed Noor.
Sources tell WCCO-TV that Damond called 911 over a possible assault, and when Noor and another officer arrived at the scene in a squad car, she spoke to them near an alley. At some point, Noor, who was in the squad's passenger seat, reached over and shot Damond.
No weapons were recovered from the scene, according to the Bureau of Criminal Apprehension, the state agency called in to investigate the shooting. A cellphone was found near Damond's body.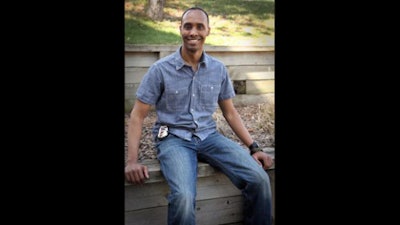 Noor's attorney issued a full statement:
Officer Noor extends his condolences to the family and anyone else who has been touched by this event. He takes their loss seriously and keeps them in his daily thoughts and prayers. He came to the U.S. at a young age and is thankful to have had so many opportunities. He takes these events very seriously because for him being a police officer is a calling. He entered the police force to serve the community and to protect the people he serves. Officer Noor is a caring person with a family he loves and he empathized with the loss others are experiencing. The current environment for police is difficult but Officer Noor accepts this as part of his calling. We would like to say more and will in the future. At this time however, there are several investigations that are ongoing. More importantly Officer Noor wants to respect the privacy of the family and asks the same in return during this difficult period.
Although Noor and the other officer were wearing body cameras, they were not turned on during the shooting.
Noor was the first Somali-American officer to join the Minneapolis Police Department's 5th Precinct team. He joined the department in March 2015.