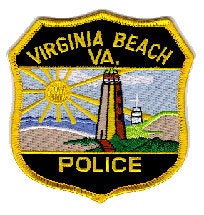 A Virginia Beach, VA, police officer is recovering after he was shot multiple times while trying to serve a search warrant Tuesday morning, touching off a six-hour standoff in a neighborhood north of Naval Air Station Oceana, reports the Virginian-Pilot.
Police were serving a warrant for child pornography distribution around 6:30 a.m. in Oceana Gardens. The officer was shot when police breached the door of a second-floor apartment above a detached garage.
Four officers returned fire. Those involved acted with "extreme courage" in getting the wounded officer out of there, said Police Chief Jim Cervera.
The chief described the wounded officer as a "seasoned veteran" but did not identify him. His injuries were not life-threatening, but he did undergo surgery for his injuries. The chief said he thinks the officer's vest helped save his life. "I can tell you this, an inch either way would have been a totally different outcome," he said during an afternoon news conference.
Two other officers were treated for minor injuries.
The suspect is being charged with attempted capital murder and illegal use of a firearm.