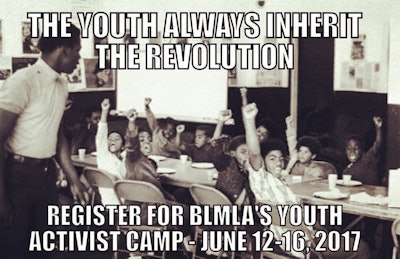 The Los Angeles chapter of Black Lives Matter has scheduled a weeklong "Youth Activist Camp" for this summer.
A taxpayer-funded professor of pan-African studies at California State University-Los Angeles is organizing the Black Lives Matter summer camp. It's "free for all Black youth, ages 10-18," and will run from June 12 to June 16, the Daily Caller reports.
"In addition to learning strategies for organizing social justice campaigns and direct action tactics, the camp will focus on community building, skill-sharing, critical literacy, public speaking," the BLM-LA's Facebook notice says.