A man on trial in the death of a New Orleans police officer was declared incompetent to stand trial Thursday — a day after he smuggled feces into the courtroom and smeared them on his face and mouth during jury selection, reports the Associated Press.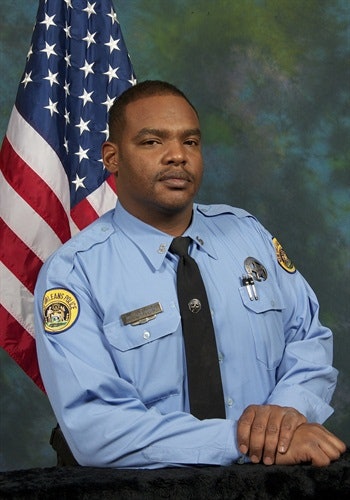 Prosecutors' experts said Travis Boys' action Wednesday was a stunt to delay prosecution in the 2015 shooting death of Officer Daryle Holloway.
But State District Judge Karen Herman said she was declaring him incompetent out of an abundance of caution and based on testimony of two other mental health experts who examined him Thursday morning.
Herman ordered that Boys be evaluated and medicated if necessary to restore his competence so that he can face trial on a first-degree murder charge in Holloway's death.
Members of Holloway's family cried as she announced her decision.
Prosecutors objected to the ruling and said it would result in further disruptive behavior once Boys returns for trial. "He's manipulating this court and he's manipulating you," Assistant District Attorney Inga Petrovich told Herman as Boys sat shackled and under close guard in a corner of the courtroom.