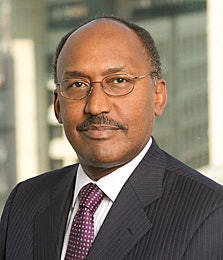 A federal judge has appointed Kenneth Thompson, an attorney at the Baltimore-based law firm Venable, as monitor of the sweeping consent decree mandating local police reforms between Baltimore and the U.S. Department of Justice, reports the Baltimore Sun.
U.S. District Judge James K. Bredar made the appointment at the request of the two parties after a public selection process, under which Bredar said he was "confident that the public's input was heard."
In his order announcing the appointment, posted publicly Tuesday, Bredar noted that Thompson has "deep ties to a wide swath of the Baltimore community" and is a "seasoned litigator who understands well the role of the monitor and can ably navigate the many challenges, legal and otherwise, sure to arise during the life of the Consent Decree."
He wrote that the monitoring team includes law enforcement officials, civil rights prosecutors and community mediators with connections in Baltimore, and that the team members collectively "possess the requisite expertise and experience to successfully assist and oversee execution of the reforms mandated by the Consent Decree, and to do so in an efficient, transparent, and accountable manner."